About
A History of Success.
A Future of Opportunity.
Monarch Group is a multi-generation, private real estate investment and development firm, located in La Jolla, CA. Monarch was established in 1997 as a partnership of Rodney F. Stone, William "Patrick" Kruer, George "Tim" Kruer, and Ryan E. Stone, who each have decades of hands-on real estate entitlement, development, direct property investment, and property management experience. Partners Sarah Kruer Jager and Masis Kevorkian joined Monarch in 2005 and 2006, respectively.
Monarch distinguishes itself in many ways. Chief among them is the management team's deep entitlement and development experience, design and construction excellence, and financial capacity, but perhaps the most important differentiator is Monarch's "quality over quantity" long-term approach and the hands-on involvement of its partners. Monarch undertakes only a few carefully selected projects at any given time and devotes the team's full attention and resources to working with key community stakeholders to realize each project. Monarch firmly believes our reputation is only as good as our last project.
Experience
Monarch's partners have entitled, developed, or acquired over 19,000 residential units in high barriers to entry Western U.S. markets, including over 12,000 units in more than 50 projects in the San Diego region. These projects have included high-quality and award-winning institutional market-rate and affordable apartments, condominiums, and single-family homes located in a diverse range of communities.
Expertise
Monarch's partners have been actively involved in all phases of the real estate planning, development, construction, and property management processes, including overseeing several master-planned communities, multifamily and single-family housing, mixed-use projects, as well as business and industrial projects from the very beginning through the planning, development, construction, lease-up, and stabilization stages to the final sale. Additionally, their workout experience has extended across multiple asset types and assignments, including land, master-planned communities, apartments, condominiums, and commercial developments for clients including the Resolution Trust Corporation.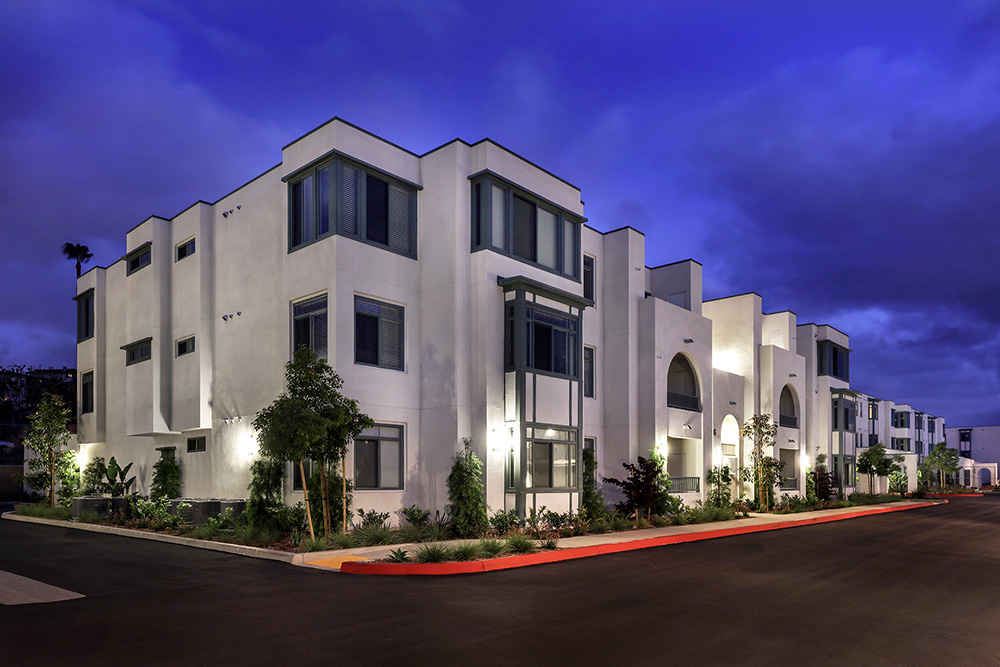 Entitlement
Monarch's partners are highly regarded as land entitlement specialists having successfully undertaken complex problem sites, rezoning, environmental concerns, and processing demands. Monarch has a proven track record and long history of entitling and developing institutional residential and mixed-use projects that create innovative solutions to residential development challenges and entail extensive community engagement strategies.
Track Record
The investment track record of Monarch's partners demonstrates longevity, fiduciary responsibility, and alignment of interests—a testament to their dedication, unparalleled hands-on real estate development and operating expertise, strong community relationships, and opportunistic investment approach honed over 50 years. As a result, Monarch has earned an excellent reputation with its community and capital partners.