Gallery
Back
Monarch Corporate Center
Scripps Ranch, CA
---
Two Class A Office Buildings Totaling 112,404 Sq. Ft.
Two Buildings are Steel Frame Construction Clad with Limestone, Slate, and Glass Exteriors
Abundant Parking Provided On-Grade and in Separate Single-Level Parking Structure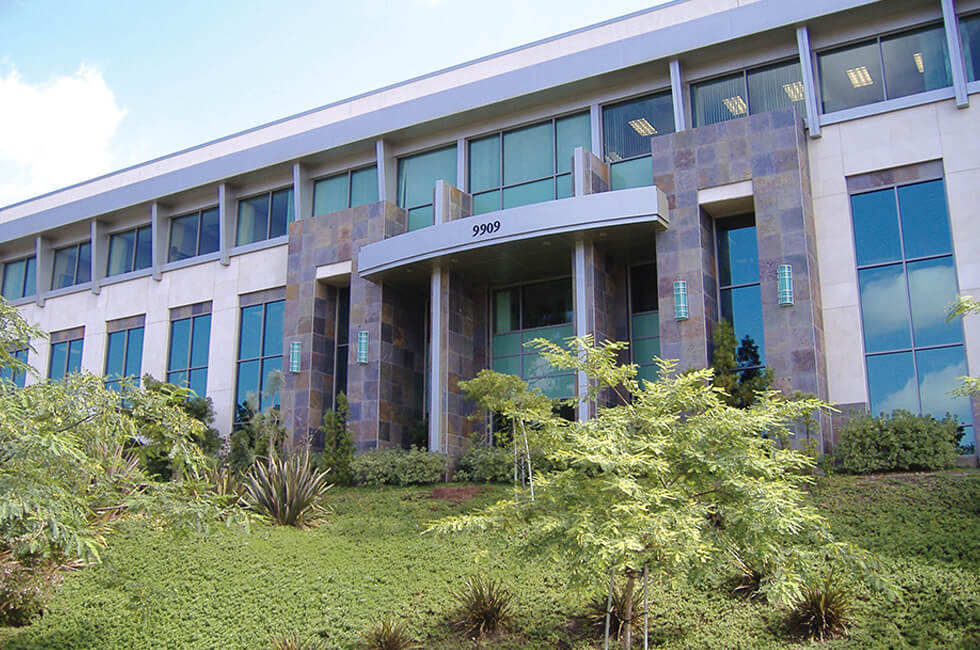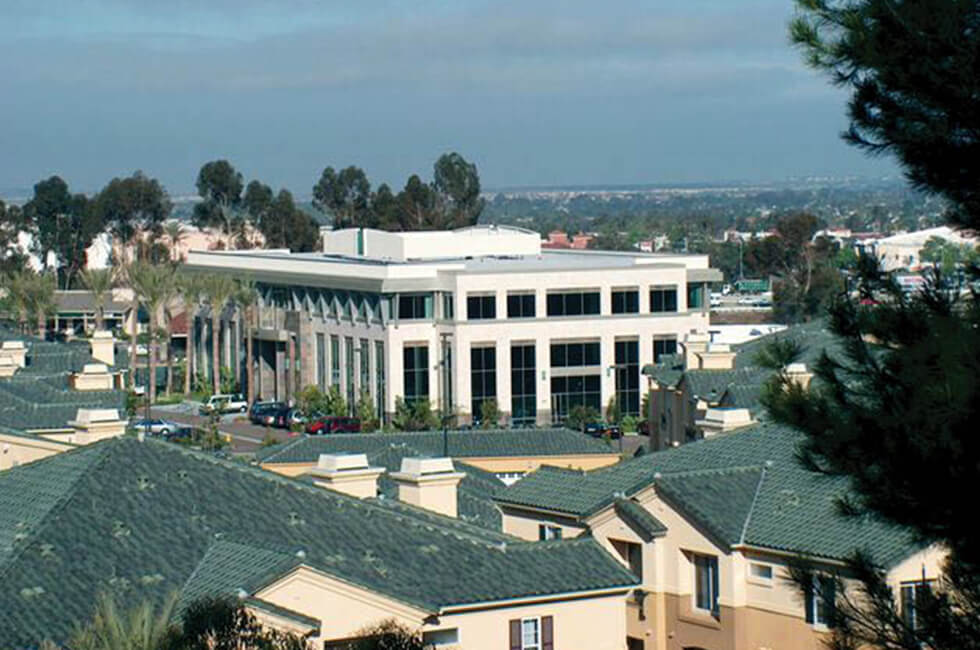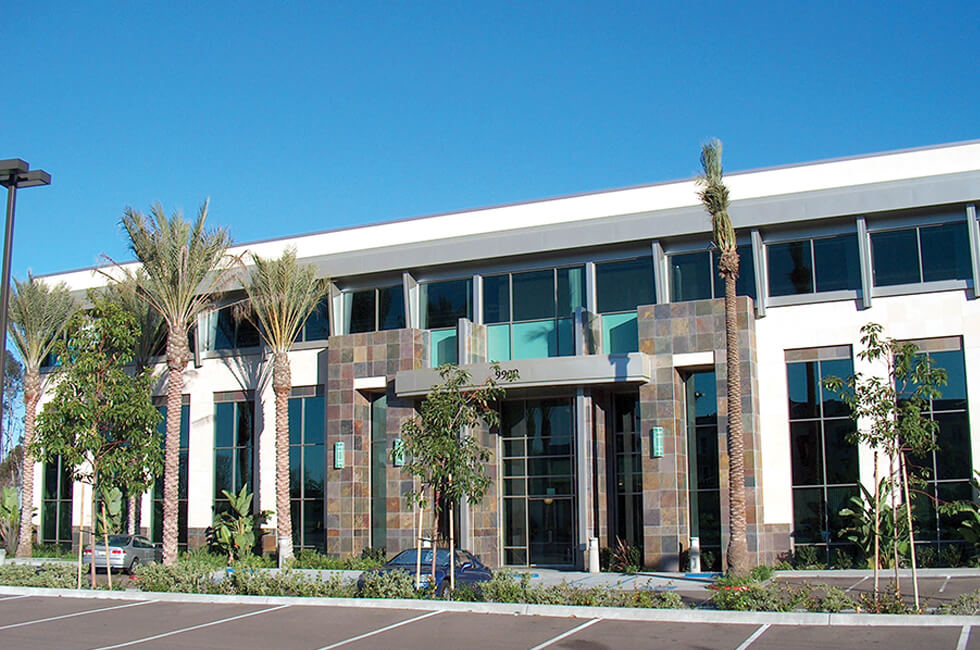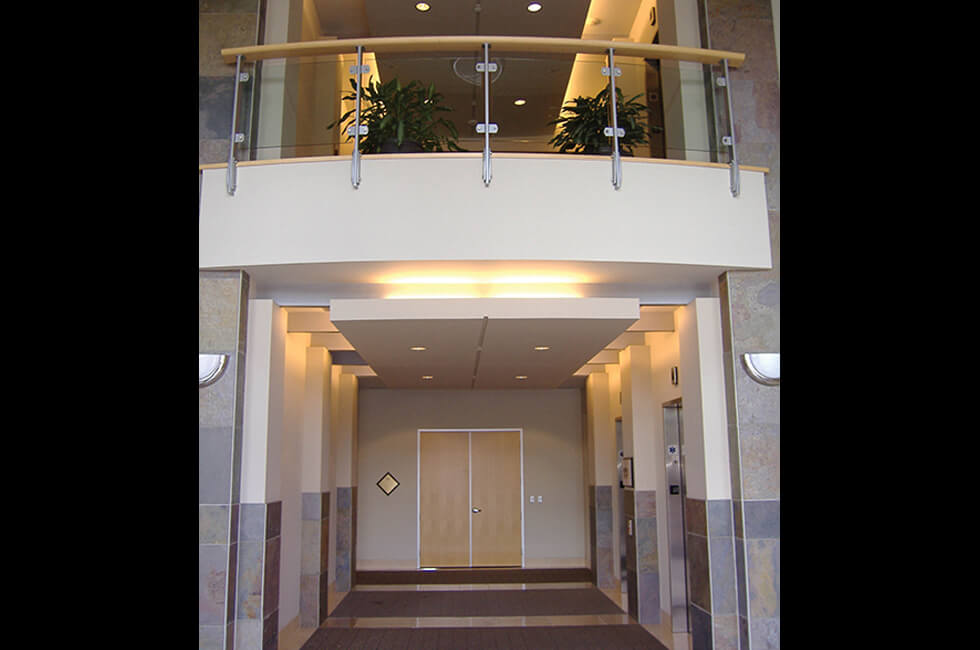 Common Area Finishes
Each Building features Two-Story Atrium, Main Lobby—Finishes include Limestone and Granite Flooring, Painted Walls with Maple Veneer Accents, Ceiling with Accent Metal Detailing, and Custom Light Fixtures
Each Floor's Restrooms feature Granite Countertops with Tile Flooring and Marble Walls
Private Shower Room with Lockers in Ground Floor Men's and Women's Restrooms
Tenant Finishes
Building Standard Finishes are Nine-Foot Ceilings, Full Height Maple Wood Doors with Aluminum Frames, Parabolic Lens Lights, and 2'x2' Ceiling Tile Grid
---
The Gallery includes profiles of selected real estate investments made by certain members of the Management Team from 1970-Current. This includes Monarch Group selected real estate investments (1997-Current) as well as selected real estate investments made at predecessor firms to Monarch: So Cal Development and Patrick Group of Companies (1970-1997). The profiles are presented solely for illustrative purposes as examples that indicate the type of strategy targeted by Monarch. The discussion of these selected investments is not intended as, and should not be construed as, investment advice or a recommendation to buy or sell a particular security. Past performance is not indicative of future results, which may vary. There is no assurance that any investment of Monarch will achieve similar results.