Gallery
Back
Monarch Group Corporate Office
La Jolla, CA
---
4,950 sq. ft. Corporate Office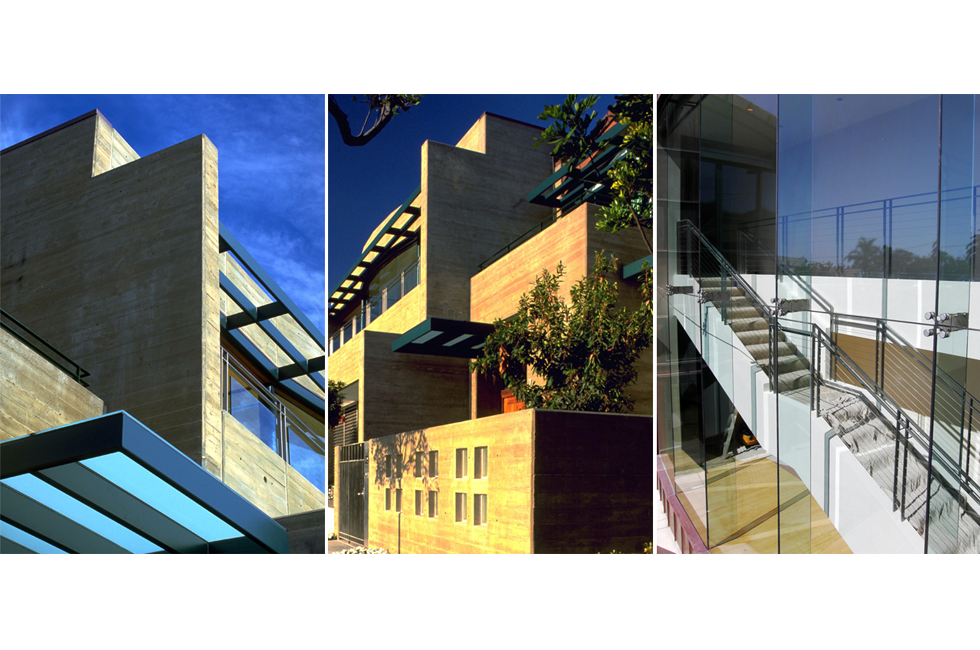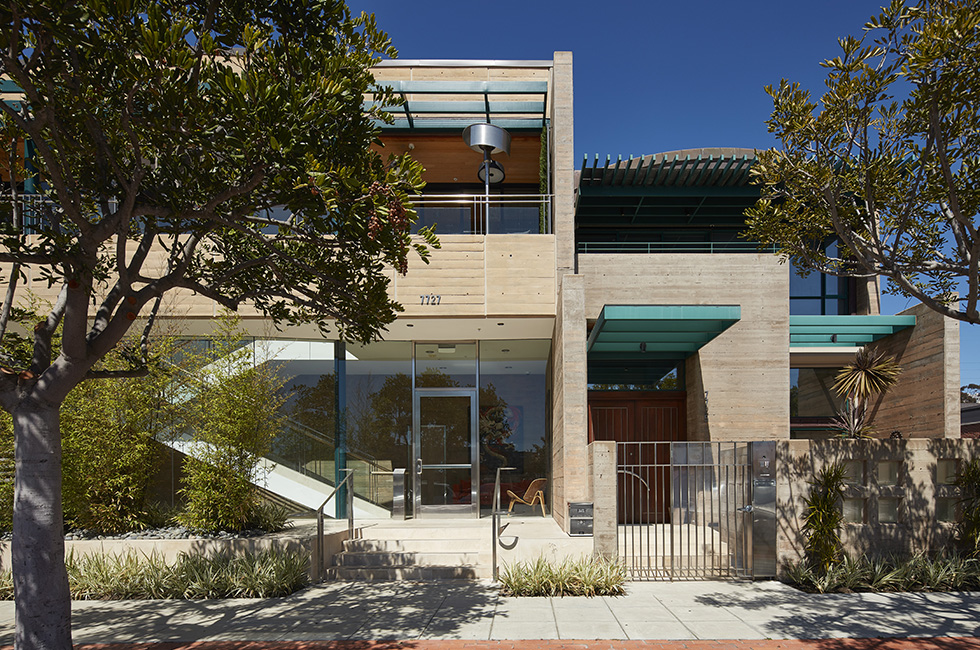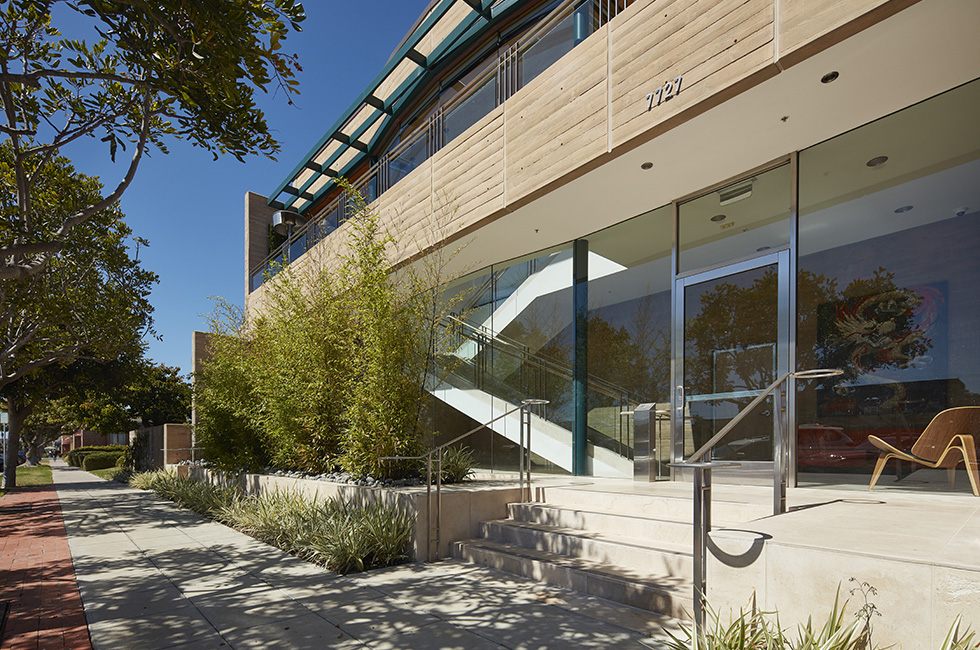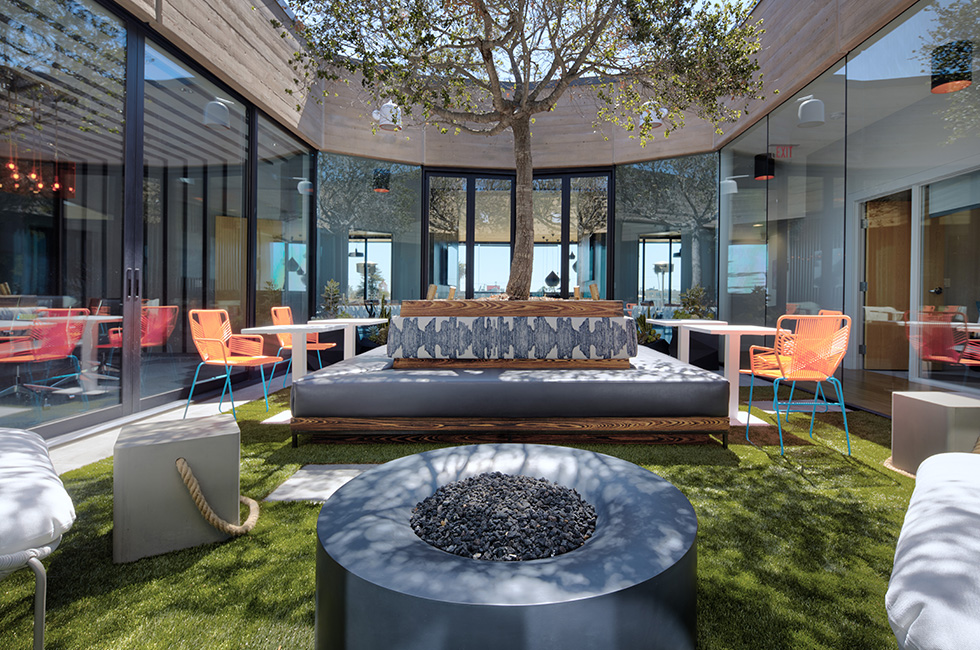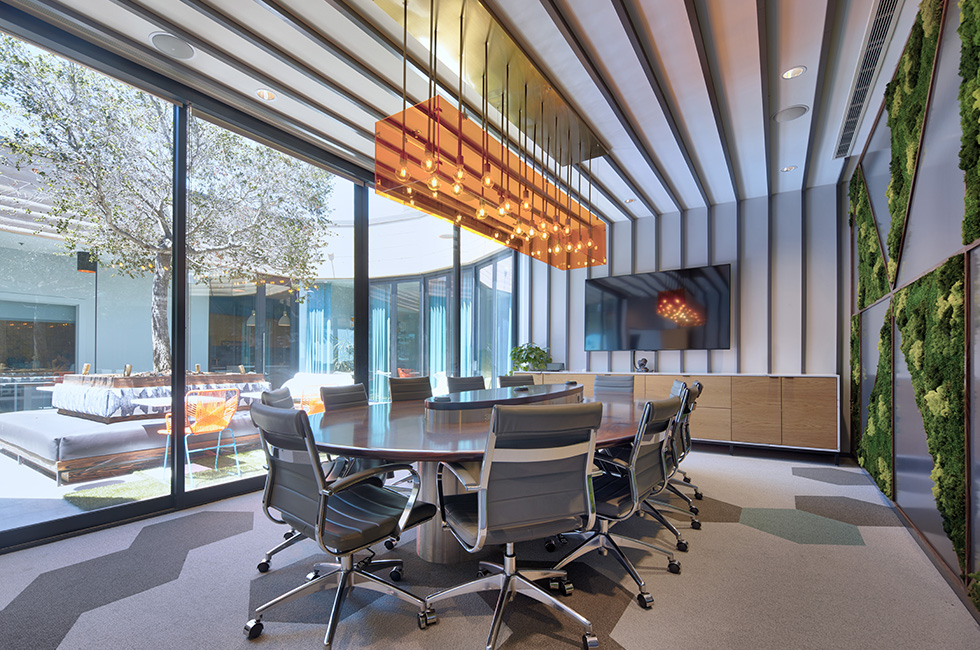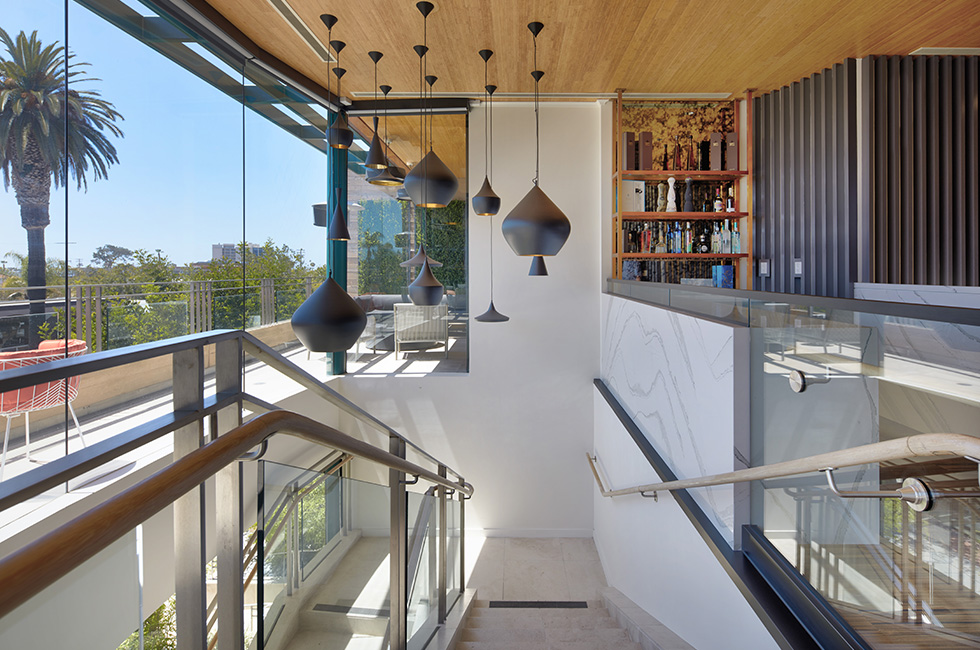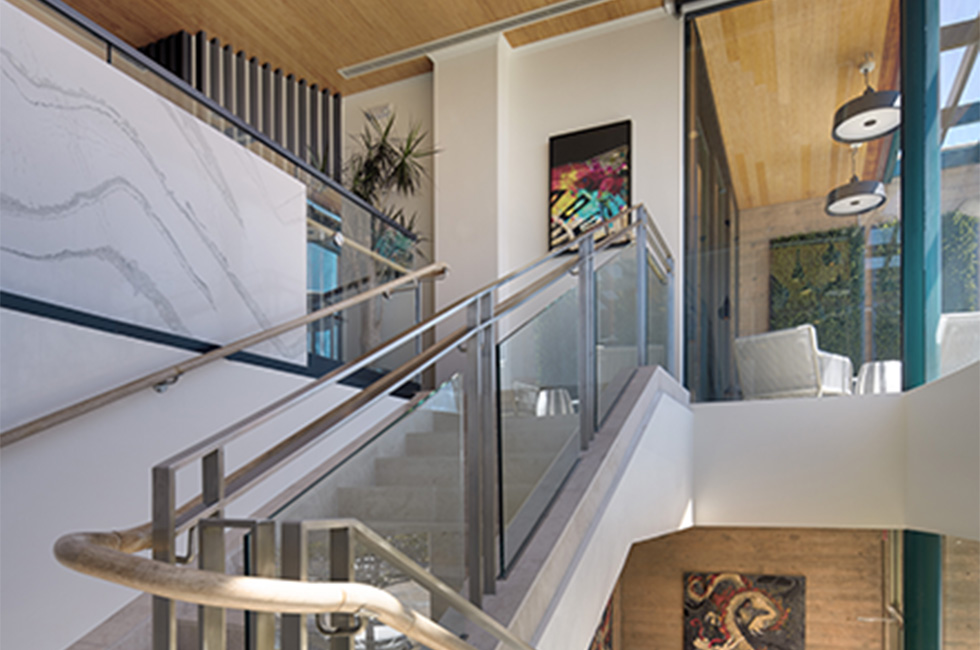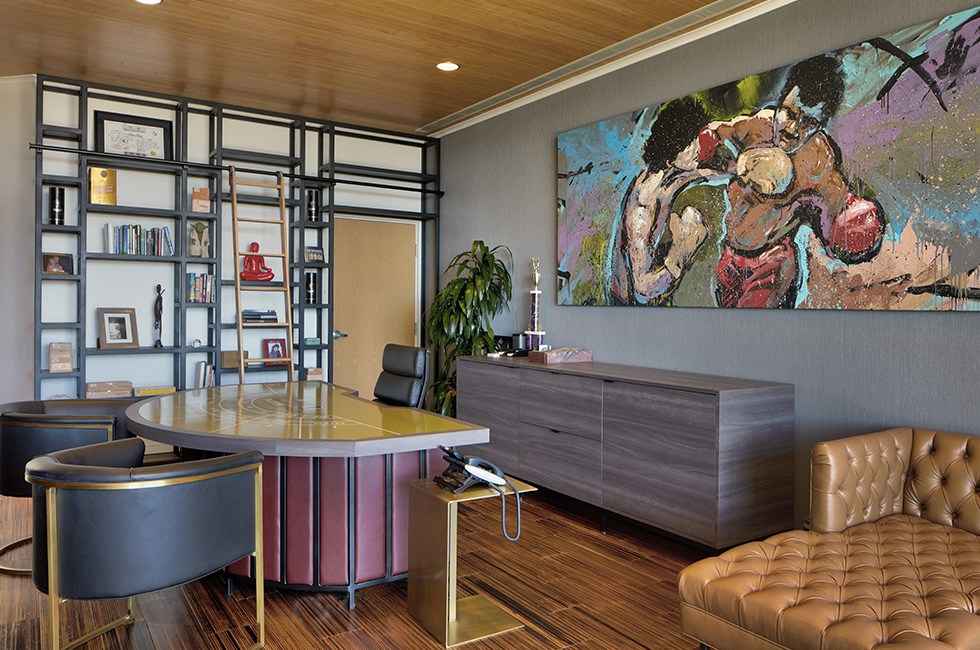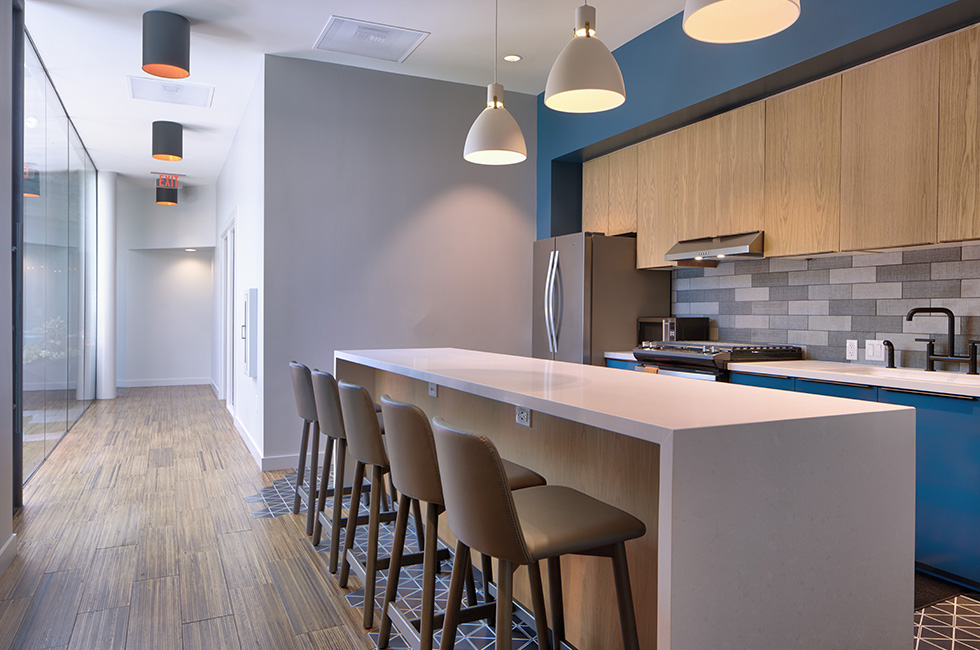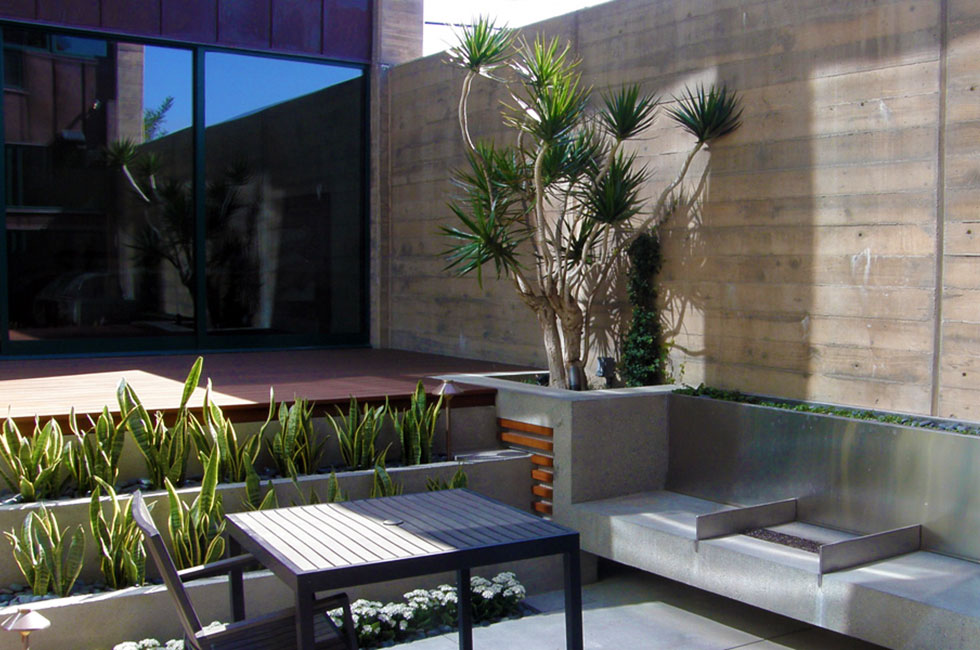 Highlights
Monarch developed the 14,000 sq. ft. site in Downtown La Jolla to include a pair of 4,150 sq. ft. luxury townhomes which bookend the 4,950 sq. ft. Monarch Corporate Office. The office is encapsulated by a 20-car parking facility.
Designed by Alcorn & Benton Architects, the modernist architectural emphasizes quiet clarity of materials and form, and extends throughout (including contrasting materials – e.g. rough, board-formed concrete against polished stone). Other design elements—such as barrel vaults, structural glass mullioned walls, and steel frame sunshades—capitalize on daylight as an architectural element, complemented by a textured landscape of flowers, bamboo, bougainvillea, and ficus.
---
The Gallery includes profiles of selected real estate investments made by certain members of the Management Team from 1970-Current. This includes Monarch Group selected real estate investments (1997-Current) as well as selected real estate investments made at predecessor firms to Monarch: So Cal Development and Patrick Group of Companies (1970-1997). The profiles are presented solely for illustrative purposes as examples that indicate the type of strategy targeted by Monarch. The discussion of these selected investments is not intended as, and should not be construed as, investment advice or a recommendation to buy or sell a particular security. Past performance is not indicative of future results, which may vary. There is no assurance that any investment of Monarch will achieve similar results.